Claremont High School


Class Of 1961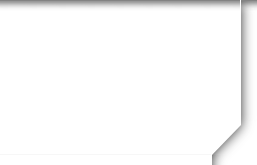 In Memory
Sharon Skelley
Sharon Lynne Grandt passed away on March 9th, 2013 at the young age of 69. She was born on December 10th, 1943 in Dearborn, MI.
A long list of family members survives her by both blood and marriage. Survivors by marriage are: Husband – Rueben Barnum, Daughter- Carla Harris, Son – Brian Michael Barnum. Grandchildren: Brian Lee Barnum, Matthew Barnum, Joy Barnum, Marchael Barnum, Scooter Barnum, Blu Barnum, and Tiana Barnum. Great Grandchildren: Neveah James, Kayla Barnum, Nathan Randall-Barnum, James Barnum and Aubrey Barnum. Step Children: Mike Barnum and Gene Barnum. Sharon also loved and was loved by many nieces and nephews both taken under wing, and related by blood. She is preceded in death by, and has recently been rejoined with: Husband – John Grandt, Parents – Madelyn Orvean Foutts & William Skelley, Brother – Mike Barnum, and Stepson – Dennis Barnum.
Sharon grew up in Claremont, CA and graduated from Claremont High School. During her celebrated life she lived in Las Vegas, NV, Denver, CO Lebanon, TN and Mesa, AZ. She loved to travel the country with her grandchildren, and loved sightseeing in general. She was also a true supporter of the nation she enjoyed journeying. She held positions as the Head of Fraud Investigation for the Ford Motor Credit company as well as varying finance positions throughout her life.
She had many pleasures and hobbies in life. Her favorite color was yellow. She loved reading, writing home making, rose gardens, the outdoors and listening to country western & gospel music. She loved to make baked and canned goods and felt a meal was best cooked from scratch. Sharon was a devout member of the LDS faith, did temple work as often as she could, studied genealogy, mastered scripture study, held many church callings and taught seminary to the youth who lived significant distances from the chapel once a week for a time. She loved her Lord and Savior on a personal level and lived her life in just such a manner.
Sharon was a Matriarch and homemaker. She was a woman full of wisdom, insight and a passion for life. She lived for her family, had an unquenchable thirst for knowledge and an unconditional capacity for love in her heart. Sharon was a motherly figure to all who unselfishly shared her love, wisdom and experiences in life to anyone who needed it. She was a lover of animals, had never once met a stranger, could crack the thickest of social ice, and always was the source of infectious laughter. Sharon was a survivor against the most difficult of odds and struggled through great adversity and through it all only showed grace and dignity. She was determined, driven and dedicated to adding life to all that she touched.