Claremont High School


Class Of 1961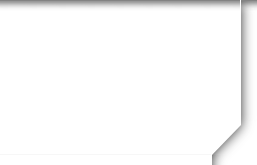 What's New


Not a member?
JOIN HERE
Find and click on your name.

Good morning, Judy! Have a very happy birthday today! Hope you are feeling well these days? Hugs, Susan
Posted on: Dec 02, 2019 at 7:35 AM
Neal, a very Happy Belated Birthday! Hope it was great! Quite a family to celebrate with! Best wishes, Susan
Dear Midge, hope today is warm and cozy with friends and family! What are you up to these days up there in JT? Hugs, Susan
Very Happy Birthday, Terry! And many more!
Hi Art! Hope today is a great birthday with friends and family. How many kids did you have again? Best wishes, Susan
Dear Michaeleen, seems like time just evaporates faster all the time! Was so good to see
you at last reunion. Hope all is well with you and family. Very Happy Birthday today! Hugs, Susan
Dear Donna, a belated Happy Birthday! Hoping it was great!
Don, a very Happy Birthday!
Happy Birthday, Evelyn! Hope it's a fun day! Best wishes, Susan
Bob! Happy belated birthday!
Hi Joe! Your retirement schedule sounds great! Have a perfectly wonderful birthday!! I, too, have been reading madly since husband passed. Nothing like it! Hope we see you soon! Say, where is Ritt Ream these days?
Dear Sharon, have a terrific birthday with family and friends! Hope to see you one of these days!
Posted on: Aug 19, 2019 at 9:55 AM
Dear Katie, what an amazing profile! You have earned a fantastic birthday celebration today! Hope to see you at our next event! Enjoy today! Hugs, Susan