Claremont High School


Class Of 1961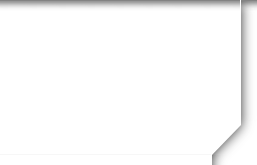 What's New


Not a member?
JOIN HERE
Find and click on your name.

Hi Art! Best Santa ever! Hope today is warm, cozy and safe with those close to you! Keep up the good work! Hugs, Susan
Dear Michaeleen, hope today is safe and joyful with family during trying times. May you stay well; think of you often, remembering that wonderful house on College. Hugs, Susan
Omigosh, Happy Birthday Barbara! Hope it was great!
Dear Sharon, have a wonderful, safe and cozy day! Love, hugs, Susan
Don't see my earlier greetings for a Happy Birthday today! So, Happy Late Birthday to one of our great singer/dancers! Hope it's been great and safe for all! xxx Susan
Posted on: Oct 10, 2020 at 8:27 AM
Dear Jerry, so long time no see! Hope your birthday is safe and with family! Happy Birthday! David - a very Happy Birthday (perhaps belated?) Spend warmly and safely with family!
Happy Birthday, Wallace! Have a great day! Posted on: Apr 02, 2020 at 3:32 AM
John. I am under enhanced community quarantine. Can not leave the house. My wife has dementia. Could not afford $9,000 a month for a nursing home. She is from the Philippines so her family is taking care of her and me. The VA rated me 100% disabled. After graduation, I went to the Air Force Academy, volunteered for VietNam but got the Philippines. Then Florida working on MacNamaras wall and got to fly missions over Laos.
Then 2 years at the University of Arizona. Loved it there. Then back to Southeast Asia. for a year. More later.

Harry H.
Hello! Could not access site until today, so Happy Belated Birthday, wherever you are! CA weather has been great if a little warm, but great for gardening. Hope you are keeping safe and occupied during trying times. I think cake frosting really helps! Best wishes, Susan Posted on: May 20, 2020 at 4:22 AM
Dan, Happy Birthday! I have a favor to ask, since you are in France. I know it is far away, but perhaps your travels might take you near St. Mere Eglise in Normandy. There is an Airborne Museum there. My Father, Harry Harrison, jumped into Normandy on June 6, 1944. His helmet is on display there. I was hoping for a picture of it. My Dad was later killed in Germany. He was my hero.
My wife has dementia. Could not afford $9,000 a month for nursing care so I brought her to the Philippines. She has a twin here and family that take care of us.
Thanks,
Harry Harrison
Dear Sharon - hope today is terrific under the circumstances! Missed seeing you and Daryl at last reunion. Maybe in the future. Stay safe and hopefully well; stay in touch if possible! Hugs, Susan
Hi Jared, another Belated Happy Birthday! Hope it was great, safe and cozy! Take care, and what is your new location?