Claremont High School
Class Of 1961
What's New
Dear Donna, a belated Happy Birthday! Hoping it was great!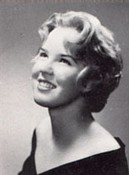 Don, a very Happy Birthday!
Happy Birthday, Evelyn! Hope it's a fun day! Best wishes, Susan
Bob! Happy belated birthday!
Hi Joe! Your retirement schedule sounds great! Have a perfectly wonderful birthday!! I, too, have been reading madly since husband passed. Nothing like it! Hope we see you soon! Say, where is Ritt Ream these days?
Dear Sharon, have a terrific birthday with family and friends! Hope to see you one of these days!
Posted on: Aug 19, 2019 at 9:55 AM
Dear Katie, what an amazing profile! You have earned a fantastic birthday celebration today! Hope to see you at our next event! Enjoy today! Hugs, Susan
Posted on: Aug 15, 2019 at 8:54 AM
Happy Birthday! Have a wonderful day!
Amazing genes, Sliver! Happy Belated! Miss seeing you and David. Hope all is well!! Love, Susan
Happy Birthday, Barbara! xxx
Progress as a tournament pickleball player not going fast enough. Did not place in two tournaments this spring. Winnings thus far 10 dollars. It is amazing how many 75+ athletes there are out there that are really good. Don,t think Libby Gale has anything to worry about.
Dear John, thank you so much for sharing an amazing journey! My sincerest condolences for your loss of Vonelle. It is clear that no circumstance has kept you from moving forward to change and improve your life. That takes courage. I know that there are widows and widowers in our class now. But we are all brave, and remain a part of the great Claremont Class of 1961! I wish you a peaceful and beautiful birthday with friends and family. Did I miss seeing you at last Reunion?