Claremont High School


Class Of 1961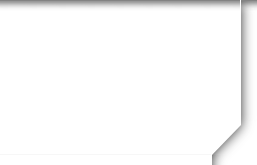 What's New


Not a member?
JOIN HERE
Find and click on your name.

David - a very Happy Birthday (perhaps belated?) Spend warmly and safely with family!
Happy Birthday, Wallace! Have a great day! Posted on: Apr 02, 2020 at 3:32 AM
John. I am under enhanced community quarantine. Can not leave the house. My wife has dementia. Could not afford $9,000 a month for a nursing home. She is from the Philippines so her family is taking care of her and me. The VA rated me 100% disabled. After graduation, I went to the Air Force Academy, volunteered for VietNam but got the Philippines. Then Florida working on MacNamaras wall and got to fly missions over Laos.
Then 2 years at the University of Arizona. Loved it there. Then back to Southeast Asia. for a year. More later.

Harry H.
Hello! Could not access site until today, so Happy Belated Birthday, wherever you are! CA weather has been great if a little warm, but great for gardening. Hope you are keeping safe and occupied during trying times. I think cake frosting really helps! Best wishes, Susan Posted on: May 20, 2020 at 4:22 AM
Dan, Happy Birthday! I have a favor to ask, since you are in France. I know it is far away, but perhaps your travels might take you near St. Mere Eglise in Normandy. There is an Airborne Museum there. My Father, Harry Harrison, jumped into Normandy on June 6, 1944. His helmet is on display there. I was hoping for a picture of it. My Dad was later killed in Germany. He was my hero.
My wife has dementia. Could not afford $9,000 a month for nursing care so I brought her to the Philippines. She has a twin here and family that take care of us.
Thanks,
Harry Harrison
Dear Sharon - hope today is terrific under the circumstances! Missed seeing you and Daryl at last reunion. Maybe in the future. Stay safe and hopefully well; stay in touch if possible! Hugs, Susan
Hi Jared, another Belated Happy Birthday! Hope it was great, safe and cozy! Take care, and what is your new location?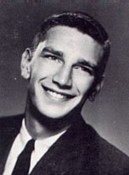 Hello Laura,
I was/am a classmate of Bill's at CHS. I am so sorry to hear of Bill's passing but am comforted knowing you were so supportive of him, especially during recent times.
One of my favorite moments, even after all these years, was the CHS talent show in 1961, when Bill and I performed a song we wrote: "O Claremont", about various aspects/incidents during our last year at CHS. So much fun writing it, practicing for the show, then performing (Bill on ukulele and me on banjo). And yes, it was well received by the audience there in the CHS auditorium.
In fact, Bill and I immediately became recording stars! Well, maybe that's overstating it a bit, but we did go to a studio prior to graduation and record the song, and were surprised to discover at our graduation dinner that right beside our plates and napkins was a 45 RPM version of O Claremont had been given to each and every class member, as part of the celebration that evening. I think it still can be heard on the class website Sharon Esterley and others have created and nurtured through the years.
Alas, Bill and I never received royalties for our recording, but the best royalties of all are the memories!
Condolences, and with a smile, as I think of Bill and good times over the years, and particularly of O Claremont, which I'm sure lives on with many of our classmates.
Charles Zetterberg
Dear Carol, here we are in a strange time, but a birthday is still a birthday! Hope it is warm and includes family where safe and possible. Happy Birthday!
Posted on: Mar 30, 2020 at 11:11 AM
Dave - Very happy birthday to you, and stay safe these days! Congrats on your family! Shirley! Very happy birthday to you today! You are a neighbor! We are in Lake Forest. Do you get up our way? What are you up to these days?
Walt, very Happy Birthday! Hope your travels and adventures have been terrific!
Happy Birthday Don! A little late, hope it was a great day!