Claremont High School
Class Of 1961
What's New
Betty Dawn, sounds like a wonderful life in retirement for you both! What a trip! Hope your birthday is just wonderful today! Hugs, Susan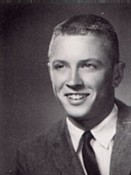 Posted on: Oct 29, 2017 at 3:39 PM
I am ready to make a pickleball challenge. Anywhere outside or inside. Two games single or double with sudden death if necessary. You know who! Titanium knees great except airport security.
Posted on: May 21, 2017 at 11:25 AM
Dear Ronnie! Happy Birthday and congratulations on the newest member of your family, George! I'll bet he's adorable! Look forward to seeing you soon, hugs to you, Susan
Posted on: Jun 01, 2018 at 11:18 AM
Dear Richard: Hope today is terrific for your birthday! Celebrate every day! Best to all, Susan
Good morning Willis! A very happy birthday to you today! Enjoy! Hi to Dottie!
Dear Sharon, hope this is a terrific birthday! So sorry to miss seeing you last few years! xxx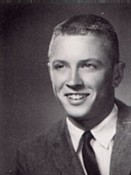 I'm afraid Libby would whip me worse than those youngsters twenty years younger. Pickleball!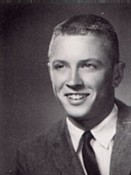 Posted on: May 05, 2018 at 10:52 AM
First pickleball tournament results were not good but I learned much. I wish I could find my own age group to compete with. No fun to get whipped by someone twenty years younger.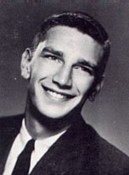 Howard and I drove to Yosemite shortly after our graduation in 1961, as I was trying to get a summer job up there. I was told to "come back next year" so we drove all night back to SoCal. Howard was great company and, along the way, taught me how to accelerate more smoothly (yes, stick shift) and, with kindness, how to come to a stop correctly without jerking ("just release the brake a little bit as you gently come to a stop"). We remained friends and occasionally in touch over the years. Good to hear his voice and talk a bit on the phone at the most recent '61 lunch at Eureka in Claremont. RIP Howie.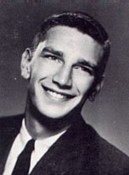 Mia was also an author! Her 1983 book entitled "Sushi", published by Headlands Press, was well-received over the decades. One reviewer: "A great, compact book that covers history, etiquette and traditions of sushi eating and is recommended to any enthusiast wanting a quick, entertaining lesson on sushi". Another review: "First book in English on sushi. Excellent photos." A woman of many talents.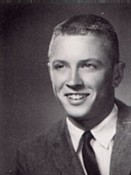 My condolences for Mia. She helped me get through Mrs. Elsbrees' creative writing class so I could face Mr. Elsbrees' English 101 the following year at CMC. I will never forget her.
Posted on: May 31, 2017 at 4:11 PM
Hope it's a great birthday, Willis! Are you coming this weekend?
Hi Jackie! A very Happy Birthday wish for you today! Hope to see you in June and that all is well with you and yours. Birthday hug, Susan Seineke Trear
Posted on: May 15, 2017 at 8:01 AM
Guy, you and Cliveden are definitely the dynamic duo! Amazing careers and backgrounds! Did not realize you had a math proclivity and lifelong in-depth variations of same! Should have known; I am totally challenged in our Lex games! I take my losses with head held high! So fun, so good for the old brain! Coming in June?