Claremont High School


Class Of 1961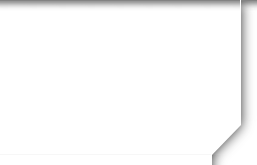 How to Use This Site
If you are new to the website please read this page as it will answer all of your questions on how to get a password, make a profile, and use the website.
This website is maintained by Guy K. Haas and Sharon Esterley, CHS Class of 1961. It is completely free to our classmates. You will never be asked to pay to make a profile or to be able to access other alumni profiles.
CONFIDENTIALITY
You have Contact Information and you have a Profile (notice the two links at the left). All Contact Information that you enter into this website will be kept confidential. It will not be shared or distributed. Your contact information is private: your address and phone number can't be seen by the classmates unless you grant permission on your Profile. Once you create your Profile, you will also be able to see all Profiles of your fellow classmates and interact with them.
You have the option of restricting your personal Profile to only fellow Classmates, which blocks the general public and search engines from accessing your Profile details.

When someone clicks on your name, the only contact information they will see is your city and state and whatever information about yourself you choose to put on your Profile. Your e-mail address is not visible, although an e-mail can be sent to you using the contact box at the bottom of your Profile page. Note, however, if you send a message to someone through their Profile page, the Classmate will see your e-mail address so that they can respond.
GETTING STARTED
You will need to create your individual Profile in order to access any password protected pages on this site. Start by clicking on the Class Roster link. This will take you to a page with all Classmate names, including yours. Find your name and click on it. Just follow the prompts to create your Profile. The password that you enter during this process will be used as your login password. You can personalize your page with information such as what have you been up to since graduation in 1959, school memories, your family and photos.
Every time you edit your Profile, the date is reported at the very top of the page. So, if you talk about the ages of your family members or about a particular event (like a local disaster or an upcoming party), the only date a reader will see is that one. If you say there is a flood going on, then a year later you say something about a high school memory, a reader who visits the Profile after that may think the flood occurred on the date shown at the top of the page. So, any time you go in and insert new material, you might think about putting a date there with it.
Note: Whenever you change your Profile (with text or photos), anyone who has "subscribed" to it will be notified that it has changed.
If you click "Remember Me" when you log in, you will not need to enter your name and password next time you go to the site. Note there is a password retrieval feature to click on: "Forgot Password?" in case you need to log in sometime and can't remember your password; the password will be sent to your e-mail inbox. You can log in from computers other than your home computer but you will need to enter your password.

If you can not find your name on the Classmate Profiles page, please contact us to have your name added. We welcome Classmates who went to school with us but did not graduate with us. If you feel more associated with this class than your own, we can provide you with a guest account. Contact us if you wish to obtain guest access for this site.

If you change your e-mail address, snail mail address, or phone number, please update those in your Profile so we have your correct information at all times.

Always check back with the Home Page, where main information and announcements are made.

Most of all, enjoy and have fun with the website!

----------------------------

More Instructions

How to upload pictures to your web page:
Sort: The sort number controls the order in which photos display on your page. By default your pictures will appear in the order you entered them, so this isn't important for your first picture. But later if you want picture #5 to appear first, you will have to change the sort numbers on your pictures. If you delete a picture, the sort numbers for the remaining pictures do not change (e.g., if you delete picture #2 out of 4 pictures, you will show pictures #1, 3, and 4.)
Caption: Caption is the description you write for your picture.
Browse: This is the most important one, for this is how you find the picture on your computer and get it to appear on your page.
Be sure you are logged in on the home page. In the links on the left side under MEMBER FUNCTIONS, click on the link: Edit/Upload Photos.

The Photo page will appear and you'll see a gray box titled:

Upload New photo

. Click on this box and you will be at the Add Photo page.

The Add Photo page gives basic instructions for uploading your photos. There are 3 places on this page to make entries.

Your first picture will automatically be Sort Number 1.

Now click the Browse button. A list of folders on your computer will show up. Locate the folder that holds your picture. For most classmates this will probably be the My Pictures folder located in the My Documents folder. When you have clicked through to your picture file, click the view button at the top to show icons as pictures. This makes it easier to find the specific picture you want to upload.

Select the picture you want to upload by clicking on it once, and then click Open at the bottom of the box.

Now you will be taken back to the Add Photo page and in the Upload Photo box you will see the path to your picture.

Enter the Caption for your picture in the box.

Click the SAVE CHANGES button.
Now go to your Profile page and look for your picture and caption.

Shortcut for multiple pictures: If you are uploading several pictures that are in different folders, you can copy them to your desktop, then delete them later. Make sure you COPY, not move, your pictures, so you won't delete the original.

If you are still having problems, please contact us.


CLASS CHAT
Class Chat is a 3 tiered system consisting of:
1) Forums (or Categories) pre-set by the site administrator.

2) Topics. There can be an infinite number of topics under each Forum (or category). To start a new topic: choose a Forum (or category) , then click on "New Topic". Enter a title for your topic, type your message and click "Save". (Just FYI: A "sticky" topic is one that is tacked to the top of the page.)
3) Messages. To add to a topic already started, click on "Reply". Type your message and click "Save" Once saved, you can edit or delete your own message.
--------------------------------------------------------------------------------
When you first come into Class Chat, click on a Forum (or category) title to see all the Topics under it. Click on a Topic to see all the messages posted there.
*Note: The first time you want to post on the Forum, you will be asked to set up a forum profile. This only consists of 3 short items, all optional.
a signature, if you desire one

your location

setting your time zone.
You will be able to edit your settings later in "My Settings", at the top of the Forum page.

"My Signature" (optional) is anything you may want to appear at the bottom of each of your messages. For instance, your name, a short proverb or witty saying, etc.
"My Settings" page, on every message you post, and at the bottom of every Forum page. (You can later Unsubscribe from your "My Settings" page.)
If you would like to have a photo of yourself appear to the left of your messages (and later on your threaded e-mails), click on "Forum Photo" at the top of the Forum page (or on "Edit/Upload Photos" on the left navigation panel).
If the picture that you want to use is already uploaded to your profile page, just click "Make This My Master Photo". If your photo is not already there, you will need to upload it (see "Upload Photos to Profile" under the "Using Our Site" category).
If you want to use your senior grad picture, but you don't have one to upload, e-mail: guy@hiskeyboard.com and it will be uploaded for you. guy@hiskeyboard.com
How to put photos in your messages
Posting pictures in the Forum is easy! See the attached pix at the top of the page for illustration of the following steps:
1) Click on the Image icon (the little yellow square in the editor, at the top left, to the right of the word 'source').
2) In the Image Button popup, click "Browse".
3) Find your picture in your files and click (or double-click) on the picture.
5) Click "OK" when it tells you it's uploaded. You can now see your image in the preview box.
6) Click on "OK" at the bottom of the Image Button box, and your picture will appear in your message box.
7) Complete your message (any text you want to add), then click on "Save". You can also preview your message if you desire, before clicking Save.
Experiment, if you want, with the editing tools. Changing the size and color of your font is fairly easy.
Use the Preview button to see how your message looks before saving it. After saving your post, you will still be able to edit or delete it.
You can also attach files to your message.
Click on "Browse" at the bottom of the message box.
Locate and click on the file you want to attach.
After you save your message, your file will appear as a link at the top of the message (see attached pic of attached file at the top of this message).
(Note: Do not click on Preview after attaching your file because your attachment will be lost and you will have to attach it again.)
Some of you may have noticed that we have a great new feature on our web site, "Live Chat".
You'll see it listed in the left menu, right after "Class Chat".
It opens a chat room. When you go to the web site, if anyone else is logged onto the site, you can chat with them 'live', very much like you can do on Facebook, etc.
If you have a webcam, you can even see each other while you're chatting.
At our last reunion, we tried to set up something like this, but were not quite up to the task. NEXT reunion, we'll be totally set.
Below are the instructions taken right from "Live Chat" that you can save and refer to.
LIVE CHAT INSTRUCTIONS
In order to participate in this Live Chat the only requirement is that you have the latest version of the Adobe Flash player. Good news! If you're reading these instructions you already have it. If anyone you're attempting to chat with is having trouble loading the Live chat, they should go to

www.adobe.com

and upgrade to the latest version of the Flash player.
PANELS DESCRIPTION
LEFT PANEL:
This is where conversation occurs. At the bottom of this panel is the Control Bar. The Control Bar is used for controlling various elements of your chat. Messages can be entered under the Control Bar. Pressing the Enter Key or clicking the Send button makes your message visible to all participants.
All messages in the conversation window are preceded by your "Master Photo". If you have no Master Photo you will see a default image. Your Master Photo cannot be set from within the Live Chat interface. To set your Master Photo click on the Edit/Upload Photos link on the web site and follow the directions on screen.
NOTE: New members joining the chat room will see the last 20 entries made by other participants, allowing them to quickly see the current conversation and begin participating.
---
UPPER RIGHT PANEL:
This is the "Media Window." Members in the chat room can use this window to share photos, YouTube videos, and live webcam feeds. These items can be shared by using the Control Bar.
---
LOWER RIGHT PANEL:
The Members panel shows who is in the chat room. To the right of each member's name you might see any of the following icons:
Currently participating
Has not typed anything for 5 or more minutes
Should you forget what the icons mean, hover your mouse pointer over them and the member's status will expand like this:
Member is currently typing.
Member is sharing a webcam.
Member is currently watching your webcam.
NOTE: All member names are clickable to their Profile pages. If you want to know more about the person you're chatting with, click on their name and their Profile will launch in a separate window.
---

USING THE CONTROL BAR
The Control Bar is used for sharing media and adjusting font, font size, and font color.
Share a YouTube video with fellow members. To share a video, open YouTube in a separate browser window or tab. Find and play the video you wish to share. While watching the video select and copy the web address in your browser's address bar. You can also copy the "embed code" YouTube provides for sharing videos on other web sites. Return to the Live Chat window, roll over the YouTube icon, and paste the YouTube address into the white box. Click "Share" or press your Enter key to share your video with all participants in the chat room.
Share a picture. You can enter the web address for any picture online you wish to share, or you can upload a picture from your own computer to share with fellow members.
Click the webcam icon to allow other participants to see you. If you want members to also hear you simply plug in a microphone. Whenever a participant shares a webcam, a webcam icon will appear next to their name in the Members panel. Click the icon to watch the feed. Click the webcam icon next to a different member's name to switch to a different feed. If you wish to turn your webcam off, click the "Stop Sharing" button on the monitoring window (if it's not currently open you may have to click the webcam icon on the Task Bar to open it again).
IMPORTANT: There is no 3 way or voice conferencing abilities in this Live Chat application. You can only watch 1 member's webcam feed at a time. Likewise each member can only watch 1 other member's webcam feed at a time. If you want a member to see and/or hear you, and you also want to see and/or hear that member, you must monitor the member's webcam feed, and the member must monitor your webcam feed. Pay attention to the watching icon so you know when other members are watching your webcam feed.
Is there a way for 1 person to share audio and video with the entire chat room at once? There is. If one person (let's call this person The Presenter) wants to address the entire group of chat members, then all parties in the chat room should click on The Presenter's webcam icon. While all participants would be able to see and hear The Presenter simultaneously, everyone would need to type their responses back to the Presenter, because at most The Presenter could only see and hear one other person (because The Presenter too can only monitor one feed at a time like any other chat participant).
If you have your webcam monitoring window open while chatting you will see this symbol followed by the number of people who are currently watching your webcam.
NOTE: The webcam icon will only appear next to members' names who are sharing a webcam. If a user has not enabled a webcam, no webcam icon will be present
---
OPTIONAL EQUIPMENT
If you want chat participants to see and hear you on webcam, you'll need a webcam and a microphone. In order to eliminate sound echo you must ensure sound emitted from your computer speakers cannot travel back through your microphone, causing a sound loop (the source of echo). Echo can be avoiding by utilizing a headset or headphones, or by using a microphone or speakerphone with echo canceling technology.
If you need a webcam or microphone compatible with this Live Chat system here's some we recommend:
WEBCAM WITH INTEGRATED MICROPHONE
Logitech Conferencing Starter Kit with Chat Headset
HEADSET WITH MICROPHONE
Logitech Webcam Pro 9000
STAND-ALONE WEBCAM
Logitech Webcam Pro 9000
ECHO CANCELLING SPEAKERPHONE
ClearOne Chat 60
---
WEBCAM TROUBLESHOOTING Q&A:

Question: I clicked the webcam icon but my webcam did not come on. What should I do?

Answer: Generally, most webcams will activate when you click the webcam icon on the Control Bar. If yours does not, make sure you can see your webcam feed using the software that came with your webcam. Once you can, close down your webcam software and then try clicking the webcam icon on the Control Bar again. If you have an issues, first check to make sure the webcam is working properly. This can be done by turning off your computer, unplugging the webcam, turning your computer on and then plugging it back in. Let the system pick up the webcam, possibly reinstall or repair drivers and then see if that works. If not, chances are another problem is occurring between either the webcam or its connection.

Question: My webcam is on, I can see my feed using the software that came with my webcam, but after closing that software and then clicking the webcam icon on the Control Bar I still cannot see my feed.

While most of the time your webcam will be auto recognized, many things can affect Live Chat's ability to accurately detect your webcam, such as the age of your webcam, method by which it connects to your computer, and version of your Operating System (OS). Older operating systems are more likely to have difficulties detecting your webcam. One thing you can try is downloading Skype from www.skype.com. Skype is one of the most popular services online where webcams are frequently used. Does your webcam work with Skype? If it does not, it's a good indicator it's time to upgrade to a newer webcam.
Question: I use my webcam with other applications. Is that a problem?
Answer: Possibly. Close all software before starting a new webcam session Sometimes after you finish using the webcam in a software application, the program may not properly release the webcam for other activities in other applications, or even the same application. Sometimes you cannot use the webcam because it is being accessed by another program by default. So, if you are having a problem with your webcam, close the program you are using it in, reboot your computer, and then try using the Live Chat application again.
Question: Should I do anything with webcam drivers?
Answer: If everything else has failed, try downloading the latest drivers and updates for your webcam. Some webcams may not be recognized by the Live Chat application unless you have the most recent drivers and updates for your webcam. If you installed the webcam separately, go to the webcam manufacturer's website and download the latest drivers, updates, plug-ins, or conversion utilities for any webcam video software. TIP: Be sure to verify the webcam drivers and software are compatible with the OS version of Windows or Mac you are using!
Question: Nothing has worked. I think I need to buy a new webcam. Any other suggestions?
Answer: Sometimes new hardware is the only solution. While waiting for your new webcam to arrive, have you considered using a laptop computer with this Live Chat? Most laptops sold today come with a built-in webcam.