Claremont High School


Class Of 1961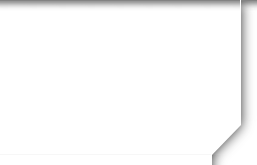 Photo Gallery
Classmates registered on this site can contribute photos to the galleries below.
Click the gallery images to enter the gallery you want.
Then click the "Create Your Own Photo Gallery Here" button at the bottom of the page to participate. Follow the directions on screen to create your gallery. Only you can add photos to galleries you have created, and all photos you add will be credited to you inside your gallery!
NOTE: Before uploading photos, please use a photo editor to crop and/or resize your photos to a smaller file size. We have a limited amount of storage space and we don't want to run out too soon.
If you don't have a photo editor, or would like a better one, I highly recommend Irfanview. It is an excellent editor, and you can download it FREE. Here's the link; http://www.irfanview.com/
This is especially helpful if you have vertical photos that need to be rotated. Using irfanview prevents heads from being cut off!
| | | |
| --- | --- | --- |
| | | |
| | | |
| | Graduation | |

4 Photos 3/21/21

| | | |
| --- | --- | --- |
| | | |
| | | |
| | Blasts from the Past | |

3 Galleries 1/26/17

| | | |
| --- | --- | --- |
| | | |
| | | |
| | 1981 - 20 Year Reunion | |

1 Gallery 9/2/16

| | | |
| --- | --- | --- |
| | | |
| | | |
| | 1986 25 Year Reunion | |

1 Gallery 1/26/17

| | | |
| --- | --- | --- |
| | | |
| | | |
| | 1991- 30 Year Reunion | |

1 Gallery 11/7/16

| | | |
| --- | --- | --- |
| | | |
| | | |
| | 1993 Guess who turned 50! | |

1 Gallery 7/28/16

| | | |
| --- | --- | --- |
| | | |
| | | |
| | 2001 - 40 Year Reunion | |

1 Gallery 2/6/17

| | | |
| --- | --- | --- |
| | | |
| | | |
| | CHS '61 Turns 61 in 2004! | |

65 Photos 9/29/11

| | | |
| --- | --- | --- |
| | | |
| | | |
| | 45-Year Reunion 2006 | |

1 Gallery 7/18/16

| | | |
| --- | --- | --- |
| | | |
| | | |
| | Girl Scouts Reunion 2006 | |

22 Photos 9/24/11

| | | |
| --- | --- | --- |
| | | |
| | | |
| | CHS '61 Seniors Again! 08 | |

1 Gallery 9/24/11

| | | |
| --- | --- | --- |
| | | |
| | | |
| | 2010 Homecoming | |

1 Gallery 1/6/12

| | | |
| --- | --- | --- |
| | | |
| | | |
| | 50-Year Reunion 2011 | |

8 Galleries 7/28/16

| | | |
| --- | --- | --- |
| | | |
| | | |
| | 2012 Summer Party | |

2 Galleries 9/28/12

| | | |
| --- | --- | --- |
| | | |
| | | |
| | 70-ish Birthday 2014 | |

1 Gallery 11/11/14

| | | |
| --- | --- | --- |
| | | |
| | | |
| | Eureka Burger PARTY 2015 | |

1 Gallery 10/23/15

| | | |
| --- | --- | --- |
| | | |
| | | |
| | 55 Year Reunion 2016 | |

3 Galleries 6/17/16

| | | |
| --- | --- | --- |
| | | |
| | | |
| | 55 Years Plus One! | |

4 Galleries 6/10/17

| | | |
| --- | --- | --- |
| | | |
| | | |
| | 2021 - 60 Year Reunion! | |

7 Galleries 10/29/21