Claremont High School


Class Of 1961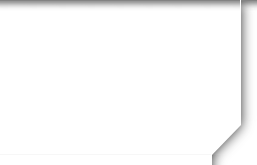 In Memory
Chris Campbell (North)
A couple of weeks ago Chris was walking with the dogs, Jones and Bridger, on the beach in front of their home at Spruce Point in Waldport, OR. At some point the dogs came running back towards Chris, caught her off balance and she fell and fractured her left tibia, just below the knee.
She was rescued from the beach by an EMT team, taken to the local hospital and surgery was performed a few days later in Corvallis. She returned home late last week and all seemed to
be going well until Tuesday, very early AM, when she fainted after rising from bed. They were not able to resuscitate her.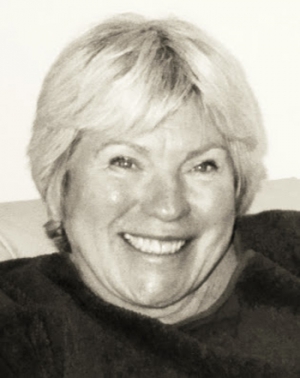 Christine Campbell North passed away unexpectedly, but peacefully, at home in Seal Rock, Oregon on November 5, 2013. Chris, as her friends and family knew her, was born June 24, 1943 in Berkeley, California to Art and Dotty Campbell, the second of two daughters. She grew up in Oberlin, Ohio, attended boarding school in England and graduated from Claremont High School, class of 1961 in Claremont, California where her family called home. She attended Pitzer College and earned her Bachelor's degree in Asian Studies. While at Pitzer, she took two years off to study Intensive Japanese, one year at Stanford University as well as one year at Tokyo Christian College in Tokyo, Japan.
After College, Chris joined the Red Cross as a Donut Dolly and served as a program director in Vietnam attached to the 25th Infantry Division from 1966-1967. The next six years would take her across the United States where she lived and became active at multiple Army Bases. She worked with at risk youth, helped support fellow army wives and had three beautiful daughters. In 1976, she headed west to California with her three girls, to be near her immediate family and met and fell in love with the man of her dreams.
In March of 1979, Chris married Dr. Richard North and together with their combined children, started a wonderful life and family together. She was the office manager of his medical practice and a dedicated wife and mother, spending countless hours and weekends at swim meets, field hockey games, track meets and wrestling tournaments. Once all of her children had left home, Chris and Rick headed up the west coast and started on the best adventure of their lives. She became immersed in the Oregon Coast community through garden club, book club and card club. She loved having her grandchildren out for extended visits and sharing her treasures with them. She could be found most days walking on the beach, getting lost in the love of her garden or creating her amazing jewelry. She cherished her time with Rick and the many traveling adventures that they got to share.
She is survived by her soulmate and husband of thirty-five years, Dr. Richard L. North of Seal Rock, Oregon; the loves of her life, her children: Tanya Brown (Dan) of Bayfield, WI., Dawn Edmundson (Mark McMann) of Vancouver, WA., Heather Collins (Zac) of Bozeman, MT, Misty Edmundson (David Baggott) of Burien, WA., Trevor North of Amherst, WI; her favorite playmates also known as her grandchildren: Chakote, Campbell, Madison, Sam, Lilly, and Molly; and her sister, Ellae Elinwood. She was also lucky to have many wonderful friends that she considered as part of her extended family and was grateful to each and every one of them for the special place they had in her life.
A celebration of life will take place near Seal Rock, Oregon on May 25, 2014 so that we may commemorate her amazing life on Memorial Day weekend when the Oregon Coast is blessed by beautiful Spring weather. In lieu of flowers, the family asks that a donation be made in her name to one of two charities that were near and dear to her heart, either Eagle Mount Bozeman, 6901 Goldenstein Lane, Bozeman, Montana 59715, www.eaglemount.org or Seashore Family Literacy Center, PO Box 266, Waldport, Oregon 97394, www.seashorefamily.org.