Claremont High School


Class Of 1961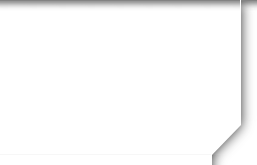 In Memory
Markeen Otis (Beam)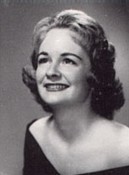 Yearbook quote: "Thy voice is sweet, as if it took its music from thy face."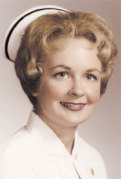 BEAM, Markeen Otis
Died Monday, August 16, 2004 at the UCSF Medical Center following sudden complications due to pulmonary fibrosis. She was 61.
Born in Richmond, IN, Markeen was raised in Claremont, CA with her sister, both of whom quickly grew independent following their family's departure to Mexico. In 1961, while living on bread and peanut butter, Markeen completed her training at USC's School of Nursing.
With her loving husband Warren, she moved five years later to Sacramento, where they raised three children, Roger Scott, Warren Todd, and Rustin Mark. She worked roughly four decades with a goal of saving for a retirement to enjoy with family, which unfortunately she took prematurely due to onset of illness; regardless, she genuinely loved those for and with whom she worked. For reasons yet to be determined, she contracted a degenerative lung disease and ultimately lost her ability to transport oxygen, and in the end she lost her life due, of all ironies, to a broken heart.
As a nurse, she likely attended to you or someone known to your family. Beginning in 1984, she began, with a small handful of coworkers, to transform Sacramento County's medical case management system from inadequacy to an efficiency that allowed county residents and visitors, children and veterans, homeless and incapacitated to receive quality medical care. Markeen strove to ensure proper services for thousands of clients annually, and in so doing saved the county millions in funds.
Much of her life's energy was directed towards assisting medical patients and physicians, often amid administrative inertia. On top of this, she cooked superbly, smiled her way through crafts-, book-, and bath-shops, secretly slipped money into her children's wallets, strove to keep her husband fashionably hip, and relished conversation with her friends and family and anyone who relished the same. In days of institutional white, she made colorful gowns for patients.
She smiled at others whether they invited it or not, left too-large tips, and occasionally received fines for passing CHP in the next lane out of sheer life-enthusiasm, none of which she appealed. She was ever smiling, sly, and intelligently silly, and she possessed an inexhaustible compassion that was driven by her belief in individual human dignity.
She also possessed a beautiful voice, with which she likely exasperated a few bookstore patrons with her humming or whistling, usually near the travel section. Markeen smiled about living every single day, including her final handful, and she genuinely cared about every person she met. As you already may know, there is no way to describe adequately the character of the deceased in a cramped obituary under a cramped deadline, particularly given a premature death.
If you've not known Markeen, you would have liked her, and she you; if you have known her, then you are welcome to send regards to her family, and/or a donation to the Coalition for Pulmonary Fibrosis, and to her spirit for as long as you wish.
She is survived by her loving husband and exemplary caregiver, Warren Francis; her three sons; daughter-in-law, Michelle and grandson, Ryan Connor; also her father, George and stepmother, Virginia Otis; her sister, Kay, who remained in Claremont; and numerous half-brothers and sisters, cousins, and their families. Although there will be no funeral, a celebration of life is planned in her honor for the weekend of the 21st.
A donation may be directed to the nonprofit Coalition for Pumonary Fibrosis, c/o PNC Bank, PO Box 31001-0943, Pasadena CA 91110-0943, or visit www.coalitionforpf.org. You will be missed so very much, Markeen.
Published in The Sacramento Bee from Aug. 20 to Aug. 22, 2004