Claremont High School


Class Of 1961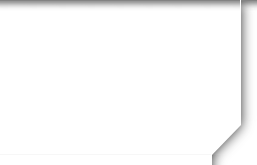 In Memory
Stephen Ingersoll Zetterberg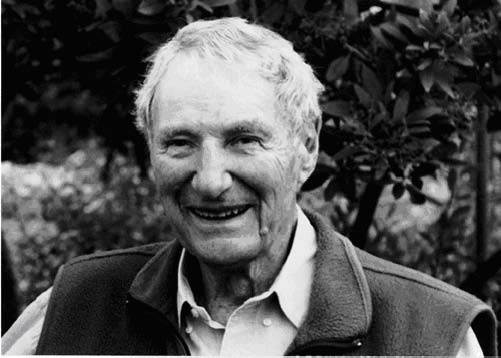 Stephen Ingersoll Zetterberg
Attorney, engaged public servant
Stephen Ingersoll Zetterberg, longtime Claremont resident and local attorney known for his public service and political work, died at his home on January 30, 2009. Mr. Zetterberg, age 92, was surrounded by family members when he died.
In 1948, Mr. Zetterberg was the Democratic candidate for Congress for the district that included Claremont and the surrounding towns: his opponent was Richard M. Nixon, the Republican incumbent. Mr. Zetterberg was pushed into the race at the last minute when former Congressman Jerry Voorhis declined to run again and no other candidate could be found.
The race took place during a time in California electoral history when "cross-filing" was practiced, and Mr. Nixon used this strategy to run as both a Republican and a Democrat in the primary election. His campaign issued postcards beginning "Dear Fellow Democrat," a tactic that contributed to his reputation for trickiness. Though encouraged to, Mr. Zetterberg refused to cross-file because he considered it unethical and hypocritical. At the polls, many Democrats logically assumed that Nixon was a democratic incumbent: he won the election in the primary by 4,000 votes.
Some historians and writers have observed that if Mr. Zetterberg had been victorious in the primary, he stood a chance of winning in the general election in November, as President Truman and the Democrats gained electoral momentum.
Mr. Zetterberg ran for the same Congressional seat in 1950, but was defeated a second time and never ran for public office again.
Mr. Zetterberg was born in Galesburg, Illinois on August 2, 1916 to Arvid Pierre Zetterberg and Winifred Ingersoll Zetterberg who lived the last years of their lives in Claremont. He grew up in Newcastle, Indiana, moving to Claremont in the early 30s. The family lived at 721 Harrison Ave. in an early orange grower's home, which was moved to the Pitzer College campus in 1977 and remains there today as the Grove House Student Center.
In 1934, Mr. Zetterberg graduated from Claremont High School. He then graduated from Pomona College, cum laude, in 1938, with a degree in political science. One of his loves at Pomona was singing in the Men's Glee Club. Delighting in music endured throughout his life and, during the late 50s and early 60s, he enjoyed casual jam sessions with a circle of amateur musicians at his house.
"Steve loved music and he would play guitar and sing, mainly folk songs…we would have a really great time," said Lee McDonald, Pomona College government professor emeritus who had known Mr. Zetterberg for over 50-years.
On December 26, 1940, Mr. Zetterberg married Connie Lyon at 739 Harvard Ave. in Claremont, which was at the time, the Lyon family home and is now the home of the president of Pitzer College. Ms. Zetterberg, who graduated from Claremont High School one year earlier than her future husband, also graduated from Pomona College. After 66 years of marriage, she predeceased Mr. Zetterberg on January 24, 2007.
In 1942, Mr. Zetterberg graduated from Yale Law School. His education at Yale proved to be very formative on both his legal career and his views toward public service. Classmates of his later became a Supreme Court Justice, a Governor of Pennsylvania and a Secretary of State of the US and held many other judgeships and public office positions.
During much-needed respites from study while at Yale, Mr. Zetterberg and his comrades would toss around a pie tin in the Yale Law quadrangle. According to Frisbee history, it may very well have been he and his classmates (who rigged their pie tins with "rubber extrusions to increase aerodynamic gyrostability," wrote Mr. Zetterberg in a 1989 New York Times letter to the editor) that provided the basis for the Frisbee invention of the 50s.
Following his graduation from Yale, Mr. Zetterberg entered the US Coast Guard Officer Candidate School at the Coast Guard Academy in New London, Connecticut. As a part of his training, he sailed on the Danish full rigged schooner Danmark, which was on loan to the US Government after World War II broke out. This began a lifelong love of sailing. In the 50s, he sailed the coast of Norway, Sweden and Denmark and the English Channel with friends from his law school days. Later, a very special trip for the Zetterbergs was sailing the Alaska inland passage with Ed Crittenden, a Pomona College classmate, and his wife, Kit.
Following officer candidate school, Mr. Zetterberg served as Lt., j.g., aboard the Coast Guard Cutter "Tiger" out of Pearl Harbor, Hawaii and later taught at the Coast Guard Academy.
After the war, Mr. Zetterberg worked in Washington DC as a legislative aide to Senator Scott Lucas of Illinois, the Majority Whip who was soon to become the Senate Majority Leader. In 1946, he returned to Claremont with his wife to raise a family and start a law practice. His legal career began with the firm Carter, Young & Zetterberg in Pomona.
In the 60s, Mr. Zetterberg moved his practice to Claremont at 319 Harvard Ave. Over the years, he litigated a number of noteworthy cases including the Anthony case, a seminal case in the early development of California class action law. In 1970, when General Motors announced to 200,000 vehicle owners that their wheels were dangerous and needed replacing but didn't offer to incur the cost, it was Mr. Zetterberg's idea to craft a class action suit.
"It stands as a good example of how creative and industrious dad was at the time. Not everyone was thinking about class action in California," said his son, Charles Zetterberg, noting that after years of litigation, the case was settled in 1977: GM paid.
Mr. Zetterberg also litigated several unusual Tort Claim cases. The Tort Claim Act waives governmental immunity, allowing individuals to sue the government. In 3 separate federal cases, Mr. Zetterberg handled Tort Claims against national parks, dealing with 2 grizzly bear attacks (one fatal) and a geyser burn.
"Each required intense legal work and showed his energy and determination in developing the facts," said Charles Zetterberg. "He was very creative in how he would design and craft his pleadings, and would assiduously press the case forward, win or lose."
In addition to practicing law, Mr. Zetterberg immersed himself in Democratic Party politics. After his campaigns for Congressional office in 1948 and 1950, he became one of the founders of the California Democratic Council in 1953, working closely with other Democratic leaders in California including former US Senator Alan Cranston, Congressman George Brown, Jr., Richard Richards, Joe Wyatt and others. The CDC was a driving force behind California's evolution as a Democratic stronghold in the 50s, 60s and 70s.
In 1960, US Senator Stuart Symington told a CDC convention, "I have never seen democracy in action any better" (Los Angeles Times, February 14, 1960).
In 1958, Mr. Zetterberg worked for Edmund G. "Pat" Brown's successful campaign for Governor. The newly elected Governor asked him to accept a position as a judge several times, but he declined. Gov. Brown did appoint him to the California State Board of Health, the Governor's Committee on Medical Aid and Health and other panels as well.
Dr. McDonald, an active Democrat who first met Mr. Zetterberg in 1952, noted his longtime friend's comfort with discussing politics - a rare characteristic, he believes.
"He liked to talk politics; he enjoyed politics, and that's not very common in our society. Maybe the recent election is an exception to that, but by and large, people are often uncomfortable talking about political differences, but not Steve. He was comfortable," commented Dr. McDonald.
Dr. McDonald reminisced about Mr. Zetterberg from a personal standpoint as well, fondly recalling the many years that they welcomed the New Year in their bathing trunks.
"This meant a midnight swim in the hot tub," remembered Mr. McDonald. "And I would play Auld Lang Syne on my trumpet and we'd herald the New Year."
Committed to public service, Mr. Zetterberg served as chairman of the board of the Casa Colina Rehabilitation Center in the late 50s and led the drive to relocate the center from its founding location in Chino to a new, expanded location in Pomona where it flourishes today.
A lifelong member of the YMCA and avid handball player, he also served on the board of the Pomona YMCA, championing its fundraising efforts as it sought to reinvigorate its mission in the Pomona Valley in the 90s.
Representing the Claremont Colleges, Mr. Zetterberg served on the board of directors of the World Affairs Council of Inland Southern California, a group sponsored by a dozen southern California colleges that presented well-known speakers who addressed vital topics related to world affairs. He served as the second president of the organization.
"He was a very, very loyal and much-involved member of that group for at least 15 years," said former dean of the Extension of the University of California, Riverside, and James Hartley, who co-founded the council.
In later years, Mr. Zetterberg turned much of his energy to the work of the Trial Lawyers of Public Justice/Public Justice in Washington DC, of which he was a founding member in 1984. As a longtime board member, he was very active in evaluating underserved areas needing legal defense as well as in writing and reviewing the briefs filed on behalf of the organization.
Arthur Bryant, executive director of Public Justice wrote last week that, "Steve was a wonderful, warm, and exceptionally decent and caring advocate for justice… We and the cause of justice have lost a good friend."
Over the years, Mr. Zetterberg developed a deep commitment to environmental conservation and preservation. Every spring and fall, he and his wife would travel to their beloved Point Betsie, Michigan. Beginning in 1988, they donated approximately 80 acres of virgin sand dunes, Lake Michigan coastal beach and boreal forest to the Nature Conservancy for the establishment of a nature preserve adjacent to the Point Betsie Lighthouse. The land, which is home to several endangered plant species, is now maintained by the Michigan Chapter of the Nature Conservancy as "The Zetterberg Preserve at Point Betsie."
"Stephen and Connie were just incredible conservationists and have left an incredible legacy for the Great Lakes in the work they did in Michigan on a shoreline they loved with their souls," said Helen Taylor, executive director of the Michigan Chapter. "We are so grateful for everything they have done, and we have built on their generous gift to protect even more shoreline… This is an important anchor in our conservation work."
Mr. Zetterberg was an avid outdoorsman with a special passion for skiing, hiking and sailing. He and his wife first skied with friends during their years at Pomona College. Later, the whole family learned to ski on Mt. Baldy and then Yosemite and Mammoth Mountain in the High Sierras and then in Aspen, Colorado. The family would hike to the High Sierra camps in Yosemite National Park every summer using Tuolumne Meadows Lodge as their base.
Mr. Zetterberg was a great believer in the learning process. He audited courses at Pomona College for 30 years, well into his 80s, including courses in music, geology, Asian History, quantum physics and astronomy. Occasionally, he wrote articles for the COURIER.
Martin Weinberger, publisher of the COURIER, said "Steve had opinions about many things in the world and wasn't hesitant to express them. His contributions over the years made Claremont a better place to live. He was a close friend and I will miss him."
Mr. Zetterberg is survived by his sons and daughters-in-law, Charles and Kathy Zetterberg of Claremont, Alan and Pamela Zetterberg of Princeton, New Jersey and Pierre and Sally Zetterberg of San Francisco; by his daughter, Del Zetterberg of Plains, Montana; and by his 9 grandchildren. His only sibling, Arvid Pierre Zetterberg, Jr., who entered into military service while a student at Pomona College, was killed in the Battle of the Bulge on February 7, 1945.
A memorial service will be held at 2 p.m. on March 28, 2009 in Kingman Chapel at the Claremont United Church of Christ, Congregational.
–Brenda Bolinger and Alan Zetterberg