Claremont High School


Class Of 1961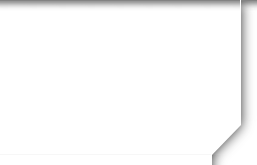 Terry Stratton
Profile Updated:
April 20, 2021
Children:
Heather 51 ?
Josh 48?

12 foster children (no names or ages)
5 AFS children--who are More…now adults

MY SON --WITH HELP--NOW HAS A BOY CHILD & AND NOW A GIRL.l
Josh is a very loving Dad and Husband! Everyone
is healthy!! The BOY kid is called "Quin".
Josh's full name is--Joseph Quincy Startton
the new kid's full name is --Quincy Joseph Startton
ak:
Yes! Attending Reunion
Yearbook Quote:
"Courage and will, perseverance and skill, make the athlete."
My current life quote:
Life is to short---

Let's all enjoy the time that remains!

EAT CHOCOLATE
Comments:
I worked for Longs Drug Stores for 36+ years.

Now---very retired.

I was my fathers care giver for 5 years. He passed
away @ 99+4months.

Currently--I WAS a NCGA Golf official.
Plus---I really enjoyed playing golf!!!
School Story:
AA Mt. Sac.

BS (for sure) Chico State

Masters (management) Golden Gate U.