Claremont High School


Class Of 1961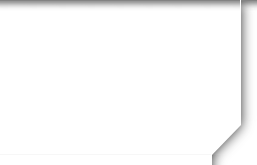 What's New


Not a member?
JOIN HERE
Find and click on your name.

Have a very happy birthday, Barbara! It's your special day. Where are you these days? Hugs, Susan
Janet, hope today is a warm and safe celebration of Life! See you soon! Susan
Dear Tony, hope today is the best ever, taking it easy, not too much cake. Wishing your recovery to be smooth as possible, following orders. Sending warm hugs, Susan
Hi Ruth Ann! Wow, 60 years for Reunion! Have a safe Happy Birthday with family and friends!
A very Happy Birthday, Linda! Hi Janie! Imagine; here we are in 2021, amazing! Have a beautiful safe birthday!
Have a safe and lovely birthday, Bob! Stay well!
Connie - Very best wishes for a Happy Birthday in spite of our restrictions! Stay safe, warm & cozy today! You have had a full and very interesting life and many memories, I'm sure! Maybe there will be a time we can all get together again! Hugs, Susan
Hi Guy! Very Happy Birthday to you! Enjoy and stay safe!
Posted on: Jan 10, 2021 at 9:13 AM
Dear Toby, Happy Belated Birthday! I see you moved to Chula Vista from Newport. Hoping you are happy there! I'm sure I've missed a lot in the meantime. Stay well, safe! Hugs, Susan P.S. Miss the jazz days!